She joined to the advanced level beadmaking program of Michaela Möller in 2006 June, in Beykoz Glass Furnace and flameworking program of Julie Anne Denton in August, 2008 at Beykoz Glass Furnace. She also took private lessons from Burcin Evrim. She's been working in her studio to create unique pieces with the magic of glass.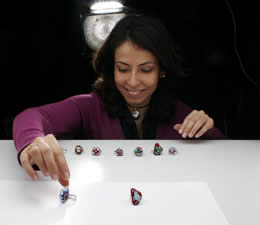 E-mail: bilgi@kathre.com
She was born in Istanbul in 1976. She studied ballet in Istanbul Municipality Conservatory while she was in primary school. After finishing Istek Foundation Kasgarli Mahmut Private Highschool, she got into the Kocaeli University, Jeological Engineering section. After licence program graduation, she attended PRE – MBA program in Marmara University.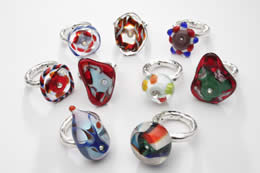 She first met glass in 2005 September. She took flame art lessons from Lokman Kursunlu in Kurshuni Glass Art Studio.